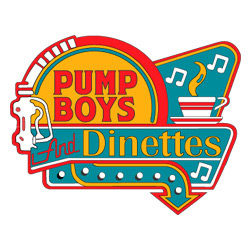 Pump Boys and Dinettes
1982
Broadway; World Premiere
"A TRIUMPH!"
-Stephen Holden, New York Times
PUMP BOYS AND DINETTES marks the Broadway debut of the Dodgers. Conceived, written and directed by John Foley, Mark Hardwick, Debra Monk, Cass Morgan, John Schimmel, and Jim Wann as members of Pump Boys and Dinettes. The show was workshopped, performed a sold out run at the Chelsea West Side Arts Theatre, moved to the Colonnades Theatre in Greenwich Village and then transferred to the Princess Theatre for a Broadway run, picking up a Tony nomination for Best Musical. The musical tells the story of four men (pump boys) working at a gas station and two women (dinettes) just off of Highway 57 in North Carolina. Using guitars, a piano, a bass and kitchen utensils, the cast performed their own accompaniment. (all original cast members, billed as "Pump Boys and Dinettes")
Tony Awards®
• Best Musical (Nominee)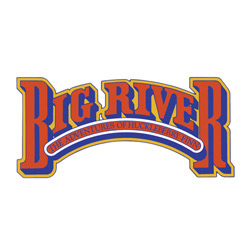 Big River
1985
Broadway Premiere
Total Performances: 1,005
"A CLASSIC AMERICAN MUSICAL WITH THE
MOST FETCHING SCORE OF THE DECADE."
-William Henry III, TIME Magazine
"THIS SHOW HAS A LOT GOING FOR IT: A TUNEFUL SCORE BY THE COUNTRY-MUSIC SONGSMITH ROGER MILLER, EXUBERANT PERFORMERS AND A GIFTED YOUNG DIRECTOR, DES MCANUFF, WHO IS FULL OF CLEVER IDEAS ABOUT HOW TO BRING MARK TWAIN'S MASTERPIECE TO THE STAGE."
-Frank Rich, The New York Times
BIG RIVER brought a distinctly American voice at a time of popular British imports thanks to the music by Roger Miller. Making it's Broadway debut after a run at the La Jolla Playhouse, this production introduced Tony-winning director and founding Dodger, Des McAnuff to the Broadway scene, winning him his first Tony for a Dodger production.  In 1985 BIG RIVER walked away with 7 Tony Awards®, including the coveted Best Musical award. This award winning production ran for over 1,000 performances on Broadway.
Tony Awards®

•

Best Musical

•

Best Score

•

Best Book

•

Best Direction: Des McAnuff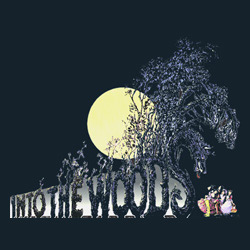 Into The Woods
1987
Broadway Premiere
"INTO THE WOODS GLORIOUSLY MAKES THE CASE FOR WHAT MUSICALS MIGHT BE, BLENDING INNOVATION AND OLD-FASHIONED STORYTELLING INTO AN ELIXIR OF DELIGHT."
-WILLIAM HENRY III, TIME MAGAZINE
"LAVISHLY PRODUCED, CHARMINGLY CAST…"
-Frank Rich, The New York Times
The now iconic INTO THE WOODS weaves together several of Grimm's fairy tales, including "Little Red Riding Hood," "Cinderella," "Jack and the Bean Stalk," "Rapunzel" and the newly fashioned "Baker and his Wife."  With Bernadette Peters, Joanna Gleason and Chip Zien Into the Woods has become one of the most beloved and well known Stephen Sonheim works of all time.
Directed by James Lapine, music and lyrics by Stephen Sondheim, book by James Lapine with musical staging by Lar Lubovitch, settings by Tony Straiges, lighting by Richard Nelson, and costumes by Ann Hould-Ward (based on original concepts by Patricia Zipprodt and Ann Hould-Ward).
Tony Awards®
•

Best Book, James Lapine

•

Best Score, Stephen Sondheim

•

Best Actress: Joanna Gleason



•

Grammy Winner, Best Cast Recording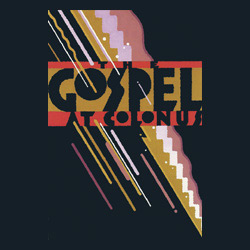 The Gospel at Colonus
1988
Broadway Premiere
"ONE OF THE MOST MARVELOUS SHOWS OF THE DECADE BASED ON ONE OF THE MOST INSPIRED IDEAS OF ANY TIME. A SUNBURST OF JOY THAT SEEMS TO TOUCH THE SECRET HEART OF CIVILIZATION ITSELF."
-Jack Kroll, Newsweek
Based on "Oedipus at Colonus," "Oedipus Rex," and "Antigone" by Sophocles and starring Morgan Freeman, featuring a 30 person gospel choir from Brooklyn "festively attired, sways in its grandstand and erupts in peals of sound, even a cynic may feel that the tidal wave of music is lifting him to some higher, ecstatic plane" (New York Times). The production was called "Gospel heaven".
Tony Awards®
•

Best Book of a Musical




Pulitzer Prize for Drama, 1985 Nominee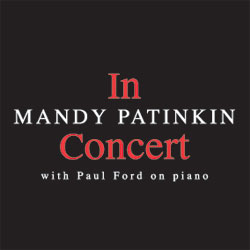 Mandy Patinkin in Concert
1989
"MANDY PATINKIN IS IN THE BUSINESS OF SHOWSTOPPING...
HE IS A MUSICAL FORCE OF NATURE!"
-The New Yorker
Whichever role you know him for, Mandy's favorite is reaching out to live audiences with the power and the passion of popular song. He belongs to the special breed of singer who doesn't merely dramatize songs, but incorporates them into his very being. And the result, Mandy Patinkin In Concert, is nothing short of electrifying. His interpretations of popular standards, superbly accompanied by Paul Ford at the piano, come straight from the heart, mesmerizing audiences from coast to coast. From Rodgers and Hammerstein to Stephen Sondheim, Harry Chapin, and back to Irving Berlin and Cole Porter.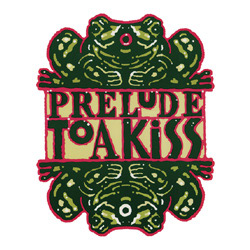 Prelude to a Kiss
1990
Broadway Premiere
"IT IS RARE TO FIND A PLAY SO SUFFUSED WITH SORROW
THAT SENDS ONE HOME SO HIGH."
-Frank Rich, New York Times
Craig Lucas' PRELUDE TO A KISS marked the Tony Award ® nominated Broadway debut of Mary-Louise Parker.
Peter and Rita have just been married…but before the husband can kiss his wife, an unknown old man asks to kiss Rita first. The two souls magically exchange bodies. During their honeymoon, Peter figures out that Rita is not the woman he thought he knew. He seeks out the old man to find his true love, despite her current physical appearance.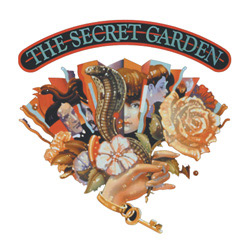 The Secret Garden
1991
Broadway; World Premiere
"VIBRANT AND THOUGHT-PROVOKING TO LOOK AT, MELODIC AND POIGNANT TO HEAR, THE SECRET GARDEN IS THAT RAREST OF ENTERTAINMENTS…A STORY FASCINATING TO CHILDREN, SOPHISTICATED AND STIMULATING FOR ADULTS."
-William Henry III, Time Magazine
"IN "THE SECRET GARDEN," THE NEW MUSICAL AT THE ST. JAMES, A DEVOTED TEAM OF THEATER ARTISTS APPLIES A HEAP OF TALENT AND INTELLIGENCE TO THE TASK OF BRINGING FRANCES HODGSON BURNETT'S BELOVED CHILDREN'S NOVEL OF 1911 TO THE STAGE."
-Frank Rich, New York Times
Featuring book and lyrics by Marsha Norman bringing to life the classic beloved Frances Hodgson Burnett novel, the show tells the story of Mary Lennox (Daisy Eagan) who goes to live with her uncle in England (Mandy Patinkin) after her parents die from a cholera outbreak in India. She befriends a young gardener and tends to a long neglected garden on the grounds of her uncle's estate.
THE SECRET GARDEN starred 11 years old, Daisy Eagan who became the youngest female recipient of the Tony Award®.
Tony Awards®
•

Best Book: Marsha Norman

•

Best Featured Actress: Daisy Eagan

•

Best Scenic Design: Heidi Landesman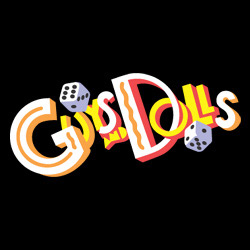 Guys and Dolls
1992
"THIS IS WHY BROADWAY WAS BORN!"
-Jack Kroll, Newsweek
"IT'S HARD TO KNOW WHICH GENIUS, AND I DO MEAN GENIUS,
TO CELEBRATE FIRST WHILE CHEERING THE ENTERTAINMENT
AT THE MARTIN BECK."
-Frank Rich, New York Times
GUYS AND DOLLS is a musical with music and lyrics by Frank Loesser and book by Jo Swerling and Abe Burrows. It is based on the short stories by Damon Runyon.
Starring Nathan Lane, Faith Prince and Peter Gallagher the 1992 Broadway revival of GUYS AND DOLLS was the most successful American remounting of the show since its original opening. Directed by Jerry Zaks this production played at the Martin Beck Theatre for over 1,100 performances.
Tony Awards®
•

Best Musical Revival

•

Best Actress: Faith Prince

•

Best Director: Jerry Zaks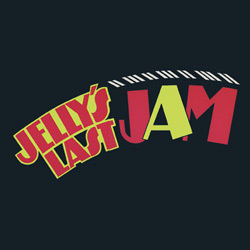 Jellys Last Jam
1992
Broadway Premiere
"ANYONE WHO CARES ABOUT THE FUTURE OF THE AMERICAN MUSICAL WILL WANT TO SEE AND WELCOME JELLY'S LAST JAM."
-Frank Rich, New York Times
With a book by George C. Wolfe, and music by Jelly Roll Morton and Luther Henderson. JELLY'S LAST JAM is based on the life and career of Morton, generally regarded as one of the primary driving forces behind the introduction of jazz to the American public in the early 20th century, it also serves as a social commentary on the African-American experience during the era.
The production starred tap legend Gregory Hines along with Tonya Pinkins and featured the irrepressible tap talent of Savion Glover as a young Jelly.
Tony Awards®
•

Best Actor in a Musical, Gregory Hines

•

Best Featured Actress in a Musical, Tonya Pinkins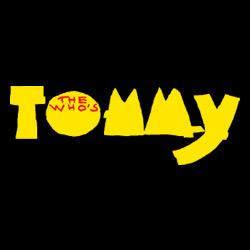 The Who's Tommy
1993
Broadway Premiere
"TOMMY IS NOT ONLY THE REAL ROCK MUSICAL BROADWAY HAS SO LONG PINED FOR, BUT THE STUNNING SURPRISE THAT HAS BROUGHT THIS BROADWAY SEASON TO LIFE."
-Frank Rich, The New York Times
"SEEING -- NOT TO MENTION HEARING, FEELING AND TOUCHING -- IS BELIEVING: TOMMY IS THE BEST ROCK 'N' ROLL SHOW -- SORRY, OPERA -- EVER PRODUCED ON BROADWAY."
-Jeremy Gerard, Variety
THE WHO'S TOMMY, based on The Who's seminal 1969 rock album of the same name, tells the story of Tommy Walker in post WWII London (from 1940 to 1963).
The 1993 Broadway version of this classic rock opera served as the Broadway debut for Michael Cerveris, Tommy. The production also featured such Broadway notables as Norm Lewis, Alice Ripley and Sherri Rene Scott. THE WHO'S TOMMY, also gave director Des McAnuff his second directorial Tony® win.
Tony Awards®
•

Best Original Score

•

Best Choreography: Wayne Cilento

•

Best Direction of a Musical: Des McAnuff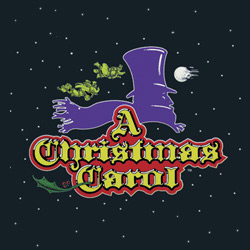 A Christmas Carol
1994
"AS GOOD AND AS FRESH AS EVER. WERE I A CHILD—AND I SPEAK FROM EXPERIENCE BECAUSE ONCE I WAS—I WOULD LOVE TO HAVE THIS CHRISTMAS CAROL. MY FIRST THEATRICAL THRILL. IT SMELLS OF MAGIC, ILLUSION AND GREASE PAINT."
-Clive Barnes, New York Post
"THE EVENING'S HEROES, IN FACT, ARE THE COSTUMER, WILLIAM IVEY LONG, WHO HAS SUPPLIED RACK UPON RACK OF PICTURESQUE COSTUMES; THE VERSATILE LIGHTING TEAM OF JULES FISHER AND PEGGY EISENHAUER, AND THE SET DESIGNER, TONY WALTON."
-David Richards, The New York Times
The musical adaptation of Charles Dickens' A Christmas Carol featured music by Alan Menken, lyrics by Lynn Ahrens, a book by Ms. Ahrens and Mike Ockrent (also serving as director) and lavish sets by Tony Walton and costumes by William Ivey Long. It was presented annually at the Theatre at Madison Square Garden from 1994 to 2003 before being adapted into a TV movie.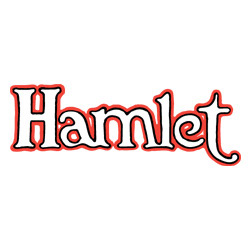 Hamlet
1995
"THE FINEST HAMLET OF MY LIFETIME! THERE ARE TIMES WHEN IT SEEMS ALL OF HUMAN LIFE IS IN THIS PLAY. RALPH FIENNES IS BRILLIANT: BREATHLESSLY, BLISSFULLY BRILLIANT. THIS IS A PRODUCTION THAT SHOWS YOU WHY A TRULY GREAT PLAY IS TRULY GREAT."
-Dennis Cunningham, WCBS-TV
"HERE IS A "HAMLET" PACED TO HOLD ITS OWN ON BROADWAY. AN INTELLIGENT, BEAUTIFULLY READ AND SET PRODUCTION THAT SERVES THE NEW STAR (RALPH FIENNES) AS MUCH AS HE SERVES IT. MR. KENT'S GREATEST SIN HAS BEEN TO PRESENT THE TEXT WITH SUCH CLARITY AND WIT THAT YOU FEEL GUILTY FOR ENJOYING IT SO MUCH."
-Vincent Canby, New York Times
Ralph Fiennes won a Tony Award for best actor as the fated prince of Denmark in this glorious revival of The Almeida Theatre Company's production of Shakespeare's HAMLET, directed by Jonathan Kent with "such clarity and wit that you feel guilty for enjoying it so much" (NY Times).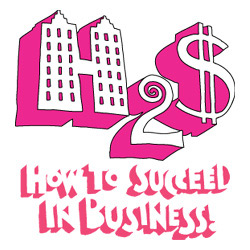 How to Succeed in Business Without Really Trying
1995
"A TRIUMPH OF CONTEMPORARY BROADWAY KNOW-HOW.
NONSTOP DELIGHT."
-Vincent Canby, New York Times
This 1995 revival directed by Des McAnuff and starring Matthew Broderick was hailed "as fast, funny and glitzy as it ever was" (New York Times) back at the same theatre where it premiered 34 years earlier (the newly christened Richard Rodgers Theatre). Des McAnuff's "classy, intelligent guidance" (NY-Times) and Wayne Cilento's choreography in the style of Bob Fosse's original creation makes the show "a triumph of contemporary Broadway know-how" (NY-Times). Telling the story of one man's rapid ascent in The World Wide Wicket Company, Inc., in New York City, How to Succeed covers such topics as romance, business politics and how to treat your secretary. It's a true American classic of musical theatre.
Starring Matthew Broderick and Megan Mullally (later replaced by Sarah Jessica Parker).
Tony Awards®
•

Best Actor in a Musical: Matthew Broderick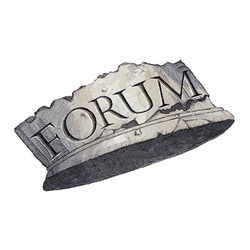 A Funny Thing Happened on the Way to the Forum
1996
"…THE TIME SEEMS RIPE FOR A SMART, CHEEKY, BUOYANT REVIVAL OF A FUNNY THING HAPPENED ON THE WAY TO THE FORUM, AND THE SPIFFY NEW JERRY ZAKS PRODUCTION, WHICH OPENED LAST NIGHT
AT THE ST. JAMES THEATER, IS IT."
-Vincent Canby, New York Times
"A FUNNY THING LOOKS HEAVEN-SENT."
-Joel Siegel, WABC-TV
The 1963 Tony Award winning Best Musical returned to Broadway, featuring Nathan Lane in a Tony Award winning role. The musical tells the story of a slave named Pseudolus and his attempts to win his freedom by helping his young master woo the girl next door. Full of slamming doors, puns and mistaken identity, this adaptation of the Roman playwright Plautus' farces features the first Broadway score to be entirely written by Stephen Sondheim.
Nathan Lane won his first Tony award for his portrayal as Pseudolus. Notable replacements for Nathan Lane include Whoopi Goldberg and David Alan Grier.
Tony Awards®
•

Best Actor in a Musical: Nathan Lane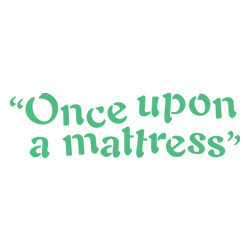 Once Upon a Mattress
1996
"MATTRESS IS AS FRESH, INVENTIVE AND FUNNY AS EVER.
SARAH JESSICA PARKER AND THE CAST ARE GREAT."
-Howard Kissel, Daily News
Based on Hans Christian Andersen's fairy tale The Princess and the Pea, ONCE UPON A MATTRESS tells the story of Princess Winnifred undergoing a test to prove her true royal status in order to wed Prince Dauntless. After a night of unrest due to a pea placed under 20 mattresses, she proves she is a princess and all live happily ever after…except for the wicked queen.
Starring Sarah Jessica Parker as Princess Winnifred and featuring Jane Krakowski.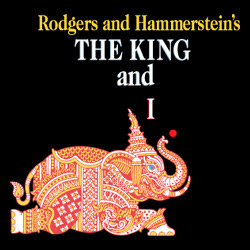 Rogers and Hammerstein's
The King and I
1996
Choreographed by Jerome Robbins
Musical Direction by and Conducted by Michael Rafter (with original Robert Russell Bennett Orchestrations for a 23 piece orchestra)
Based on the book "Anna and the King of Siam" by Margaret Landon, Rodgers and Hammerstein's THE KING AND I has become one of the most beloved musicals of all time.
This lavish revival with Tony Award winning sets, costumes and Donna Murphy as Anna also was the Broadway debut of Lou Diamond Phillips. This production featured a 23 piece orchestra original orchestrations and original iconic Jerome Robbins choreography.
Tony Awards®
•

Best Musical Revival

•

Best Actress, Donna Murphy

•

Best Costume Design, Roger Kirk

•

Best Scenic Design, Brian Thomson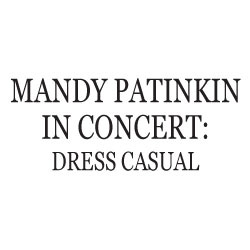 Mandy Patinkin in Concert: Dress Casual
1997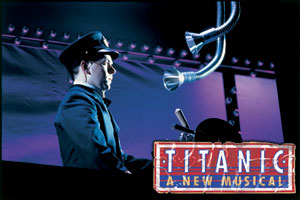 Titanic
1997
Broadway; World Premiere
"TITANIC MANAGES TO BE GRAVE AND ENTERTAINING, SOMBER AND JOYFUL; LITTLE BY LITTLE YOU REALIZE THAT YOU ARE IN THE PRESENCE OF A GENUINE ADDITION TO
AMERICAN MUSICAL THEATRE."
-The New Yorker
"LIKE THE BUILDERS OF THE SHIP THAT GIVES THE SHOW ITS NAME, THE TALENTS BEHIND TITANIC HAVE WORKED HARD TO CREATE SOMETHING OF EPIC SCOPE AND TECHNOLOGICAL WONDER."
-The New York Times
TITANIC is set on the ill-fated ocean liner RMS Titanic. The musical tells the story of several different passengers and crewmembers from the time the ship sets sail to the night that the ship sank in the middle of the Atlantic.
With a book by Peter Stone and a score by Maury Yeston, TITANIC went on to be the surprise hit of the 1997/1998 season, nominated for 5 Tony Awards and winning all, including Best Musical. TITANIC featured Broadway notables such as Michael Cerveris, Victoria Clark, and Brian d'Arcy James
Directed by: Richard Jones
Choreography: Lynne Taylor-Corbett
Music/Lyrics: Maury Yeston
Book: Peter Stone
Tony Awards®
•

Best Musical

•

Best Orchestrations

•

Best Scenic Design

•

Best Book, Peter Stone

•

Best Score, Maury Yeston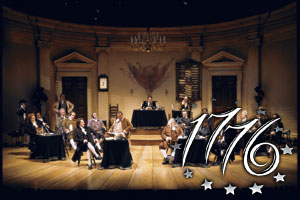 1776
1998
"…DARN IT IF ''1776,'' THE 26-YEAR-OLD MUSICAL ABOUT (OH, PLEASE) THE DECLARATION OF INDEPENDENCE, DOESN'T PROVE ITSELF TO BE A SURPRISINGLY (IF ODDLY) SKILLED SEDUCER. IT'S LIKE SOME FACETIOUS HISTORY NERD OF A BLIND DATE YOU COULDN'T IMAGINE, AT THE EVENING'S BEGINNING, ENJOYING YOURSELF WITH. YET BY THE END OF THREE HOURS IN ITS COMPANY AT THE ROUNDABOUT THEATER, YOU'RE AMAZED AT HOW QUICKLY,
AND EVEN PLEASURABLY, THE TIME HAS GONE."
-The New York Times
"A RICH SLICE OF THEATRE HISTORY."
-Variety
1776, the beloved musical about the signing of the Declaration of Independence was originally revived by Roundabout Theatre Company for a non-profit run on Broadway, Dodgers transferred the production to the Gershwin theatre where it continued it's successful commercial run.
Directed by Scott Ellis and choreography by Kathleen Marshall.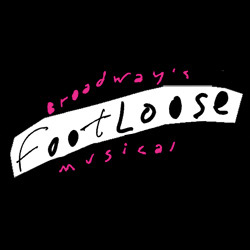 Footloose
1998
Broadway Premiere
"GENERATION-CROSSING FAMILY ENTERTAINMENT"
-Ben Brantley, The New York Times
"FOOTLOOSE BURSTS OUT AT YOU FROM THE BEGINNING.  YOU'LL HAVE A HARD TIME STAYING IN YOUR SEAT. EXHILARATING!"
-Jeffrey Lyons, WNBC-TV
Adapted from the original screenplay by Academy Award winner Dean Pitchford by Pitchford and Tony Award winner Walter Bobbie. Lyrics by Dean Pitchford with additional numbers by Kenny Loggins, Sammy Hagar, Jim Steinman and Eric Carmen & additional lyrics by Kenny Loggins.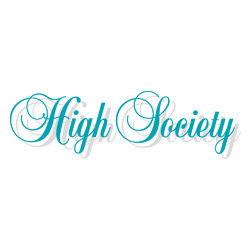 High Society
1998
Broadway Premiere
"SPIRITS ARE DEFINITELY HIGH IN "HIGH SOCIETY"
-Ben Brantley, New York Times
"THE BUBBLY FLOWS FREELY IN THE NEW COLE PORTER MUSICAL
"HIGH SOCIETY"
-Charles Isherwood, Variety
Directed by Christopher Renshaw (with Des McAnuff) Featured the Broadway debut of Anna Kendrick, earning her a Tony Award® Nomination for Best Featured Actress in a Musical.
Featured a score of Cole Porter music (with additional lyrics by Susan Birkenhead), and starring Melissa Ericco, John McMartin, Randy Graff and Mark Kudish.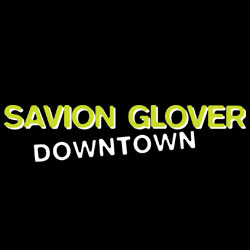 Savion Glover/Downtown
"Live Communication"
1999
"THE MOST VIRTUOSIC TAP DANCING THAT HAS
PROBABLY EVER BEEN DONE"
- Wall Street Journal
"A MIRACLE.  A ROOF-AND SPIRIT-LIFTING BLOWOUT"
-Newsday
The show ran four weeks past its initial closing date of May 22, 1999. Performances began April 14 at the Variety Arts Theatre, downtown on Third Ave. at 13th Street in Manhattan. For this engagement, the show's title has been carrying the sub-head "Live Communication."
The show, which officially opened April 20, originally played at the Variety Arts May-July 1998. Downtown takes the form of a jam session, with Glover dancing away with a few members of his recently- formed company, Not Your Ordinary Tappers (NYOT).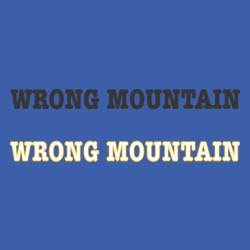 Wrong Mountain
2000
Broadway Premiere
"OF THE NEW BROADWAY PLAYS, MY MONEY IS ON WRONG MOUNTAIN, ABOUT THE DISASTER OF SUCCESS, WHICH MARKS THE RETURN OF PLAYWRIGHT DAVID HIRSON (LA BÊTE) AND THE INGENIOUS BRITISH DIRECTOR RICHARD JONES."
-John Lahr, The New Yorker
"WRONG MOUNTAIN GLITTERS WITH A WINTRY BRIGHTNESS LIT BY RAYS OF YOUTHFUL HEAT.
IT IS A MAGNET FOR BRISTLING THEMES AND APPEALING CHARACTERS…IT RAISES FASCINATING QUESTIONS ABOUT ARTISTIC INTENTION AND AUTHENTICITY."
-Steven Winn, S F Chronicle
Staring Ron Rifkin, WRONG MOUNTAIN tells the story of a highbrow poet who takes a shot at commercial play-writing.  To his surprise, dismay and pleasure (not necessarily in that order) he becomes an overnight success, never to think about fame, family or the theater the same way again.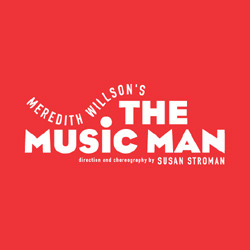 The Music Man
2000
"A TRIUMPH. A JOYFUL NEW PRODUCTION. MAGNIFICENT"
-Donald Lyons, New York Post
"WHAT SUSAN STROMAN GETS RIGHT, SHE GETS WONDERFULLY RIGHT. IT MAKES YOU FEEL RIDICULOUSLY HAPPY ONE INSTANT. WHEN THE SHOW IS SINGING OR ESPECIALLY DANCING, IT SEEMS TO HAVE WINGED FEET. ONE OF THE MOST SPONTANEOUS-SEEMING ORGANIC MUSICALS
OF ALL TIME."
-Ben Brantley, The New York Times
This was the first full-scale revival of THE MUSIC MAN since the original production in 1957.
Nominated for 8 Tony Awards® in 2000, including Best Musical Revival and Actor and Actress in a musical directed and choreographed by Susan Stroman. The production starred Craig Bierko as Harold Hill (in his Broadway debut) and Rebecca Luker as Marian Paroo.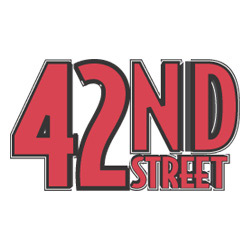 42nd Street
2001
"NO SOONER DOES THE ORCHESTRA AT THE FORD CENTER STRIKE UP THE OVERTURE (BEGINNING WITH ''WE'RE IN THE MONEY'') THAN YOU FEEL YOURSELF GRINNING."
-Ben Brantley, The New York Times
"FROM THE MOMENT THE CURTAIN GOES UP ON A VERITABLE FOREST OF DANCING GAMS, THEY'LL PROBABLY BE DELIGHTED BY THE OLD-FASHIONED, LAVISH SHOWMANSHIP THAT SHINES FROM EVERY LAST SEQUIN OF THIS GLITTERING PINBALL MACHINE OF A MUSICAL."
-Charles Isherwood, Variety
A Broadway legend, 42ND STREET defines musical comedy, with its star-is-born story, spectacular design, score of hit standards, remarkable show chorus, and the most-admired ensemble tap dancing ever seen on the Great White Way.
The Tony Award-winning Lullaby of Broadway returned to the heart of 42nd Street in 2001. This stunning production transported audiences back to the Golden Age of Broadway each night for over 1,500 performances with 421 costumes, 99 pairs of tap shoes, 9lbs of sequins and 76 tapping feet in the shows iconic opening number.
Tony Awards®
•

Best Revival of a Musical 2001

•

Best Actress in a Musical – Christine Ebersole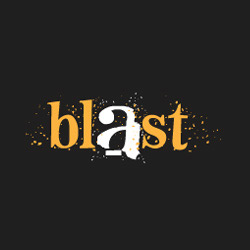 Blast
2001
"WHAT A CAST, WHAT A BLAST! THEIR HIGH SPIRITS AND ENTHUSIASM ARE AS GREAT AS THEIR TALENT. AN EXHILARATING EVENING."
-Daily News
"BLAST! REALLY TAKES OFF! GLITTERING BRASS, PERFECTLY SYNCHRONIZED MOVEMENT, AND A PRECISION THE ROCKETTES
MIGHT ENVY."
-New York Post
Tony Awards®

Special Theatrical Event 2001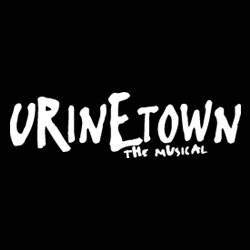 Urinetown
2001
"'URINETOWN' REMAINS A SENSATIONAL PIECE OF PERFORMANCE ART, ONE THAT ACKNOWLEDGES THEATER TRADITION AND PUSHES IT FORWARD AS WELL."
-Bruce Webber, The New York Times
"WATCHING ''URINETOWN'' RIGHT NOW IS SIMPLY THE MOST GRIPPING AND GALVANIZING THEATER EXPERIENCE IN TOWN, EQUAL PARTS VISCERAL ENTERTAINMENT JOLT AND LINGERING PROVOCATION. THE CONTEXT OF THE HISTORICAL MOMENT MAKES US ASK OURSELVES GOING IN: CAN WE LAUGH AND THRILL TO A MUSICAL AT A TIME LIKE THIS? AND AMAZINGLY, HERE IS A SHOW THAT DARES TO ASK
THAT VERY QUESTION."
-Bruce Webber, The New York Times
URINETOWN Began Broadway performances after a successful run in the New York International Fringe Festival in 2001. In its satirical style, URINETOWN parodied musical theatre while itself being a musical comedy. The unconventional show won the hearts of critics and audiences alike, running for almost 1000 performances.
Tony Awards®
•

Best Book of a Musical 2002

•

Best Score of a Musical 2002




Best Direction of a Musical John Rando 2002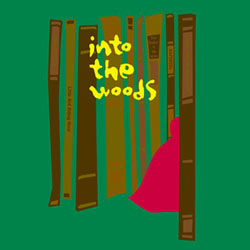 Into The Woods
2002
Broadway; Revival
"AND THERE ARE MOMENTS THAT PIERCE THE HEART AS NO OTHER MUSICAL THIS SEASON DOES."
-Ben Brantley, The New York Times
"WHAT OTHER COMPOSER CAN GIVE YOU SO MANY FEELINGS IN A SINGLE LINE? SO BY ALL MEANS, GO TO ''INTO THE WOODS.'' ADMIRE THE VIEW. BUT ABOVE ALL, LISTEN."
-Ben Brantley, The New York Times
The Tony Award® winning Broadway revival of INTO THE WOODS with Vanessa Williams as the Witch, Laura Benanti as Cinderella and featured the omnipresent voice of Dame Judi Dench as the Giant.
The revival of this beloved Sondheim show also featured "Our Little World" from the original London production, the three little pigs, and also included a rather human portrayal of Milky White, Jack's beloved cow, by Chad Kimball.
Tony Awards®
•

Best Revival of a Musical 2002
Simon Callow: The Mystery of Charles Dickens
2002
Broadway; American Premiere
"IMPERSONATIONS, ANECDOTES, MAGIC TRICKS, PASSAGES FROM DICKENS'S FICTION, DESCRIPTIONS OF 19TH-CENTURY LONDON, HELPFUL THUMBNAIL CHARACTER PORTRAITS OF THE ARTIST AT DIFFERENT PERIODS IN HIS LIFE: ALL THESE PASS BY IN A GALE-FORCE WHIRLWIND AS DELIVERED BY MR. CALLOW."
-Ben Brantley, The New York Times
This remarkable one-man play a tour de force brilliantly interweaves Dickens' turbulent life story with some of his most memorable fictional characters—brought to life by Simon Callow's breathtaking performance.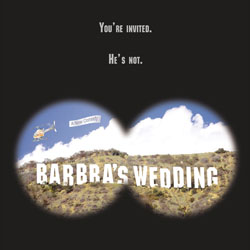 Barbra's Wedding
2003
Off Broadway; American Premiere
"BARBRA'S WEDDING IS A ZANY SCREWBALL
BATTLE OF THE SEXES COMEDY!"
-Bruce Webber, New York Times
A celebrity-obsessed, unemployed actor and former television star Jerry Schiff lives next door to the most famous woman in the world, Barbra Streisand. She is getting married and he has not been invited.  On the day of the media circus wedding, Jerry finds that the beginning of Barbra's marriage may mark the end of his own.
The American premiere of BARBRA'S WEDDING marked the playwriting debut of actor Daniel Stern ("Home Alone," "City Slickers"), was directed by David Warren, and starred Julie White and John Pankow.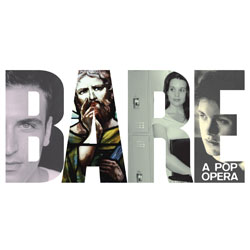 Bare
2004
Off Broadway; New York Premiere
"A MAGNIFICENT, MONUMENTALLY AMBITIOUS, TOTALLY ORIGINAL CONTEMPORARY MUSICAL"
-Variety
Welcome to St. Cecelia's, a Catholic boarding school where five seniors are searching for love, acceptance, and their place in the world. Bringing to the stage teenage rebellion, passion, and isolation, BARE follows the friends through the maze of adolescence as they struggle to find their voice.
With a pulsating rock 'n' roll score by twenty-somethings Damon Intrabartolo and Jon Hartmere Jr., and a cast of 16 remarkable young performers, BARE was supposed to run for 6 weeks at a 144-seat theater in Hell's Kitchen; ten weeks later, Bare had become New York's hottest ticket, playing to standing room only crowds.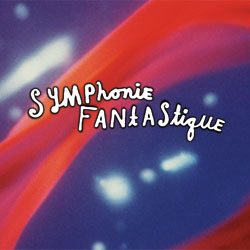 Symphonie Fantastique
2004
Off Broadway
"TRUE MAGIC...IT IS LIKE LISTENING TO MUSIC WITH YOUR EYES"
-Ben Brantley, The New York Times
"A NEW ART FORM"
-The Village Voice
"IN A SEEN-IT-ALL WORLD, YOU'VE NEVER SEEN ANYTHING
QUITE LIKE THIS"
-Time Out/New York
An awe-inspiring, one-of-a-kind entertainment, Basil Twist's SYMPHONIE FANTASTIQUE combines the magic of puppetry with the powerful suggestions of dance, film and art, set to the five movements of Hector Berlioz's hour-long 19th-century classic composition. Out of view of the audience, five puppeteers swirl fabrics and feathers, glitter and vinyl, plastic, dyes, bubbles, fishing lures and flashlights through the 1,000-gallon water tank to create an utterly original work that is alternately funny, romantic, joyful, haunting and whimsical.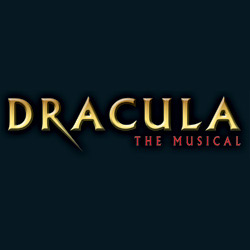 Dracula, the Musical
2004
Broadway
"A BEAUTIFUL PRODUCTION, LUSH MUSIC DAZZLING DIRECTION,
AN EVENING OF REAL ENTERTAINMENT."
-Jacques Le Sourd, Journal News Sydndicate
A new musical vision of romance, terror and temptation based on the Bram Stoker classic novel. Set in Europe at the end of the Victorian Age, the production follows Dracula's lust for new blood and a small band of mortal men and women who must face his overwhelming seduction and mesmeric supernatural powers.
The production was directed by two-time Tony® Award-winner Des McAnuff (Big River, The Who's Tommy), and choreographed by Mindy Cooper. DRACULA, THE MUSICAL featured a book by Tony® Award-winner Christopher Hampton (Sunset Blvd., Les Liaisons Dangereuses), lyrics by Academy Award® and Tony® Award-winner Don Black (Sunset Blvd, Aspects of Love) and music by Tony®-nominated composer Frank Wildhorn (Jekyll & Hyde, The Scarlet Pimpernel, The Civil War).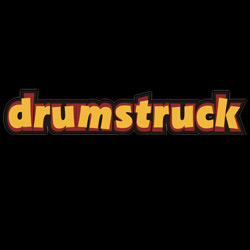 Drumstruck
2005
Off Broadway; American Premiere
"90 MINUTES OF NONSTOP MUSIC, SONG AND DANCING. THE BEATS THAT ARE ITS SOUL RESOUND ACROSS TIME AND CULTURES."
–Lawrence van Gelder, The New York Times
"A MUSICAL EXPLOSION OF JOY."
–David Rothenberg, WBAI-FM
"AN INFECTIOUS MUSICAL EVENT"
–Mark Blankenship, Variety
The world's first interactive drum theater experience made its American debut direct from its sold-out engagements in Johannesburg, South Africa and Sydney, Australia.
The audience greets a 2-foot-tall drum on every seat - and the entire audience got the chance to make music together. Featuring 11 South and West African percussionists, they start the show with a pulse-racing bang: song, dance and eye blurring drum performances. Then they lead the audience in an exhilarating experience of exuberant African drumming.
DRUMSTRUCK is the brainchild of drum enthusiast Warren Lieberman, who started the phenomenon in 1997 by inviting strangers into his Lieberman Drum Cafe in Johannesburg to join him in beating a drum. The fascination took hold and soon he couldn't contain the crowds. Lieberman's Drum Cafe has provided 25,000 drums for a drum circle at a South African rugby match, and audience members have included Nelson Mandela, Queen Elizabeth and President George W. Bush.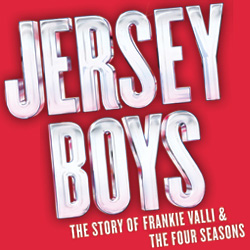 Jersey Boys
2005
Broadway
12th Longest Running Show in Broadway History
THE BEHIND-THE-SCENES BROADWAY MUSICAL
ABOUT FRANKIE VALLI & THE FOUR SEASONS
"The crowd goes wild!"
-The New York Times
They were just four guys from Jersey, until they sang their very first note. They had a sound nobody had ever heard… and the radio just couldn't get enough of. But while their harmonies were perfect on stage, off stage it was a very different story -- a story that has made them an international sensation all over again.
Go behind the music and inside the story of Frankie Valli and The Four Seasons in the Tony Award®-winning true-life musical phenomenon, JERSEY BOYS. From the streets of New Jersey to the Rock and Roll Hall of Fame, this is the musical that's just too good to be true.
FEATURING THE LEGENDARY TOP TEN HITS:
"Sherry" • "Big Girls Don't Cry" • "Walk Like A Man" • "Can't Take My Eyes Off You" • "December, 1963 (Oh What A Night)"
JERSEY BOYS is directed by Des McAnuff, with book by Marshall Brickman & Rick Elice , music by Bob Gaudio and lyrics by Bob Crewe.
JERSEY BOYS worldwide has been seen by over 27 million people. *
Winner of over 50 major awards worldwide, including:
Broadway's Tony Award ® Best Musical 2006
London's Olivier Award Best New Musical 2009
Australia's Helpmann ® Award Best Musical 2010
Click here to visit the global site.
* As of January 2020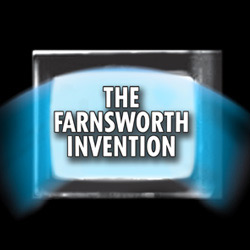 The Farnsworth Invention
2007
Broadway; World Premiere
"THE MOST EXCITING NEW SHOW ON BROADWAY!
A ROUSING THEATRICAL EXPERIENCE."
-Kurt Loder, MTV
"...A FIRECRACKER OF A PLAY IN A FITTINGLY SNAP, CRACKLE AND POP PRODUCTION UNDER THE DIRECTION OF DES MCANUFF, THE DRAMA HAS AMONG ITS MANY VIRTUES THE ABILITY TO MAKE YOU THINK AT THE SAME TIME THAT IT BREAKS YOUR HEART."
-Chicago Sun-Times
It's 1929. Two ambitious visionaries race against each other to invent a device called "television." Separated by two thousand miles, each knows that if he stops working, even for a moment, the other will gain the edge. Who will unlock the key to the greatest innovation of the 20th century: the ruthless media mogul, or the self-taught Idaho farm boy?
The answer comes to compelling life in THE FARNSWORTH INVENTION, from Aaron Sorkin, creator of The West Wing, directed by two-time Tony® Award winner Des McAnuff, featuring original music from Andrew Lippa. Tony nominee Hank Azaria and newcomer Jimmi Simpson headed the cast of this electrifying drama.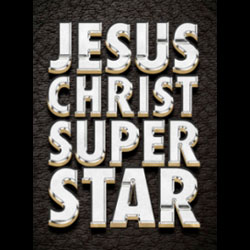 Jesus Christ Superstar
2012
Broadway
"AN ABSOLUTE MIRACLE"
-The Globe and Mail
"AN ABSOLUTE KNOCKOUT"
-Toronto Star
Two-time Tony Award®-winning director Des McAnuff (Jersey Boys, The Who's Tommy) brings a bold, new vision to The Stratford Shakespeare Festival's production of Jesus Christ Superstar by Tony®, Grammy® and Academy Award® winners Andrew Lloyd Webber and Tim Rice. The show has critics raving:, "MCANUFF HAS MANAGED TO COME UP WITH A VISION THAT IS FAITHFUL TO THE ORIGINAL BUT MANAGES TO MAKE IT SEEM FRESH TO AN AUDIENCE IN 2011...A TRIUMPH!" (Variety). This ground-breaking rock opera, which reinvented musical theatre for the modern age, tells the story of the last week of Christ's life. The score includes such chart-topping songs as "I Don't Know How To Love Him," "Everything's Alright" and "Superstar."
The production opened in Canada on June 3, 2011 to critical acclaim and continued there through November 6, 2011. Following that, JESUS CHRIST SUPERSTAR played the La Jolla Playhouse November 18, 2011 through December 31, 2011 before moving to Broadway in March 2012.
JESUS CHRIST SUPERSTAR played it's final performance on Broadway July 1, 2012. For more about JESUS CHRIST SUPERSTAR, it's history and other productions around world click here.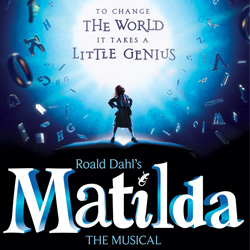 Matilda
2013
"Welcome to the deliriously amusing, malevolent, heartwarming, head-spinning world of Matilda The Musical. You won't want to leave."
-Bloomberg News
The Tony Award®-winning Matilda The Musical is the story of an extraordinary girl who dreams of a better life. Armed with a vivid imagination and a sharp mind, Matilda dares to take a stand and change her own destiny. Rolling Stone calls the show "hands down the best musical of the season." Based on the beloved novel by Roald Dahl, Matilda has won 47 international awards, and continues to thrill sold-out audiences of all ages on Broadway and in London's West End. The Wall Street Journal says, "The makers of Matilda have done the impossible – triumphantly! It is smart, sweet, zany and stupendous fun."
"Once in a blue moon, a show comes out blazing and restores your faith in Broadway.
Matilda The Musical is that show."
-New York Post
"Matilda is the best musical since the Lion King!"
-Time Magazine
"The best family musical in years."
-Chicago Tribune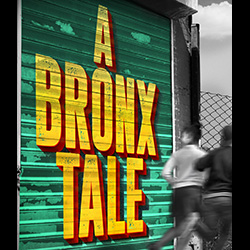 A BRONX TALE
2016
"A Combination of JERSEY BOYS and WEST SIDE STORY."
-AM New York
Based on the critically acclaimed play that inspired the now classic film, this streetwise musical will take you to the stoops of the Bronx in the 1960s—where a young man is caught between the father he loves and the mob boss he'd love to be.
A Bronx Tale is directed by two-time Academy Award® winner Robert De Niro and four-time Tony Award® winner Jerry Zaks, written by Academy Award nominee Chazz Palminteri, with songs by eight-time Academy Award winner Alan Menken and three-time Tony Award nominee Glenn Slater, choreography by Tony nominee Sergio Trujillo, and produced by music mogul Tommy Mottola, the Dodgers, Tribeca Productions, and Evamere Entertainment.
"The Kind of Tale that Makes You Laugh & Cry."
-The New York Times
"Entertaining, Authentic & Terrific."
-Variety
Click here to visit the official website of A BRONX TALE.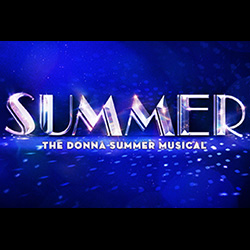 SUMMER
The Donna Summer Musical
2018
"If you're lookin' for hot stuff on Broadway,
you've come to the right place."
-Entertainment Weekly
She was a girl from Boston with a voice from heaven, who shot through the stars from gospel choir to dance floor diva. But what the world didn't know was how Donna Summer risked it all to break through barriers, becoming the icon of an era and the inspiration for every music diva who followed. Tony Award® winner LaChanze (The Color Purple), Ariana DeBose (Hamilton, A Bronx Tale), and newcomer Storm Lever play Donna Summer, taking us through her tumultuous life, tempestuous loves and mega-watt musical hits. Spend the night in her electrifying universe.
"The vibrant, sparkling new must-see musical!"
-Vogue